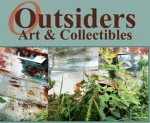 Wednesday, October 17
5:30 – 8:00 PM
(Outsider annex, 721 Broad St)
The photography of Barnett Parker & Linda Margolin
Though not a typical outsider art form, I was very moved by the photographs taken by Linda and Barnett and, in particular, their commitment to capturing a time gone by in its reincarnation.  Pamela Gutlon
From Barnett R. Parker & Linda Margolin:
Our interest in 'graveyard' cars is a natural outgrowth of an ongoing fascination with aging automobiles. So, it was profoundly exciting when, on a peaceful drive through the rolling hills of North Carolina's Piedmont, we discovered a unique version of America's auto graveyard. Standing before us was American Graffiti in its final resting place.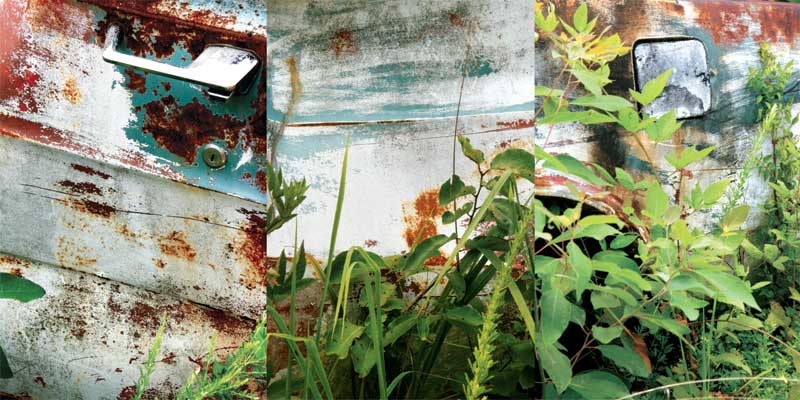 Such abandoned and neglected cars offer a unique perspective on nature's work, where rust merges with layers of paint transforming under the discords of weather, soil, and time. When we began taking these photographs it seemed a way to hold on to the past, or maybe it was simply a fascination with the aesthetics of metal as it goes through an extended process of oxidation …..with the opportunity to capture the transition at points along the way.
While documenting this process in any number of locations for years now, we have seen an accompanying phenomon: These pieces of period art, depicting history, are disappearing ..…being crushed by the 1000s, and sent off to be an I-beam within one more skyscrapers in an emerging region of the world.
And, when the cars are taken from their longtime resting spots, they leave behind cemetery-like burial plots, exposing the soil that so contributed to their exquisite patterns of decay. We thus see this 'decay' as a new form of life; a metamorphosis that possesses both significance and beauty, each with its own story.
With many fewer cars to photograph, we have come to realize that our interest in this subject is also about our own transformation, and completion with the past.