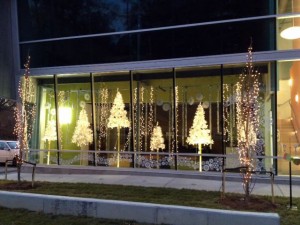 Saturday, December 1st
11:00AM until 5:00PM
Come kick off your holiday by supporting your local small businesses at 721 Broad Street with food, dancing, shopping, and an amazing raffle!
Mark your calendars for a fun-filled afternoon of
– free sampler dance classes and discounted registration at the ADF's Samuel H. Scripps Studios
– hot cider and cake pops at Hummingbird Bakery
– 10% off artwork Outsiders Annex Gallery
– discounts on selected items at STeP shoe boutique
– an incredible raffle giveaway!
Raffle Prize Package includes:
Frye Boots from STeP
$150 gift certificate to Watts Grocery & cake from Hummingbird Bakery
Artwork from Outsiders Annex Gallery
2 performance tickets, a 10-Class Card, & a 80th Anniversary T-shirt from ADF
PRIZE VALUED AT $1300!
Proceeds support a scholarship for a local dance student to attend the ADF Three Week School for young dancers.
The building will also be collecting donation items for several area nonprofits including:
-new and used books for Book Harvest
-winter coats, scarves, mittens, and canned food for Urban Ministries
Sampler Class Schedule
1:30-1:55….Creative Movement
1:30-1:55 ….Hip Hop
2:00-2:25 ….Dancing with your Little One
2:30-2:55….Jazz
3:00-3:25….Yoga