Thursday, August 26, 2010 5-9PM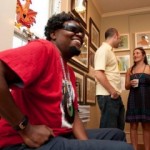 Live Music Provided by the Wigg Report and Mel Melton and the Wicked Mojos
Outsider Art & Collectibles invites you to an exhibit of fine art prints by the iconic, internationally recognized outsider artist, Mingering Mike, and to meet the artist at a reception on Thursday, August 26, 2010 from 5 – 9 pm. On display will be 13 museum quality, limited edition archival prints; they are on loan and not for sale but they can be ordered.
Mingering Mike has "recorded" more than 50 albums but they are not the kind you put on a record player. He's created a collection of uncannily real albums with covers, inserts, liner notes, even shrink-wrapped for authenticity, where he became a star on a stage of his own devising in a world where dreams really do come true.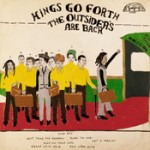 This event is free and open to the public and will include live music from The Wigg Report and Mel Melton and the Wicked Mojos, and food by Parker & Otis, the Only Burger Truck, Taqueria Lopez and more.
Visit www.mingeringmike.com to learn more about this fascinating artist.