John was born in 1936 (gosh he looks good for an old man) in Fond Du Lac Wisconsin (where the @%#* is that?).  His mother was an artist & his father a writer. Due to circumstances beyond his control, he moved to Chicago IL, Glens Falls NY, Pelham Manor NY &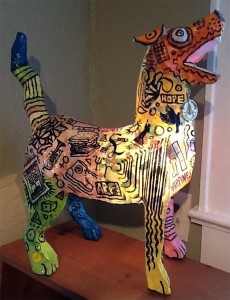 Saint Just Puerto Rico by the time he was ten.
He received a BA in English from Union College in Schenectady NY & taught English, Spanish & Art for four long years. In 1963 he quit his job, moved to NYC, took various courses at Pratt Institute in Brooklyn and began his freelance Art career. He has been creatively unemployed ever since. The unfortunate result of that misguided compulsion fills the following pages.
You may have seen his work in Tiffany & Co., Bonwit Teller, Neiman Marcus, Bloomingdales, The Museum of Contemporary Crafts NYC, The Museum of Modern Art, Jacksonville FL & various publications: House & Garden, American Home, Playboy, Asheville Citizen Times, Yancey Common Times Journal, Southern Living Magazine, The New York Times, The London Times, Folio & the prestigious Saint Augustine Record to name a few.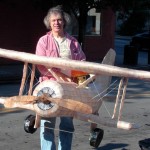 John has also subjected the unsuspecting public to his art in his various gallery stores: Impressions in Long Branch NJ, The Temple of Great Art No Spitting in Saint Augustine FL, and Yummy Mud Puddle in Provincetown MA, Nyack NY & now Burnsville NC.